We are a research-based college planning firm. We teach families how colleges really work.
There are two things to consider when families address college selection. On one side is the college, their objective is to admit students who will help them fulfill their goals. Their first goal is to bring in Revenue. Their second goal is to fill their seats with the best possible students.
If the college can get better students, their statistics (graduation rates, job placement rates, etc). will improve. If they consider your student a "good" student, they want to acquire your student (via scholarship) so that you can help them reach their second goal. But they want to do it at the lowest possible cost to them ... thereby maximizing their revenue (their
first
goal). The degree to which they desire your student to attend their institution will directly impact their offer of financial aid.
On the other side of the equation is you, with the goal of getting your student into the best possible school at the lowest possible price.
For most families, a majority of their students education is paid out of pocket, or financed through student loans, and not covered by scholarship funds. There are some students however, that get paid significant amounts to attend college or even go for F
ree
. How does this happen? What variables lead to this outcome? In addition, most of our students are not finishing college on-time. With most grants and scholarships only covering our students first 4-years, taking on additional years to graduate can quickly alter a family's financial picture.
Bottom line, families with the right information can leverage their students into the right school at the right price.
Variables can be measured and weighed before implementing various and proven strategies. We will help your student graduate on time and help your family find the money to pay for college.
Our team
acts as your coach and advocate, to help you navigate the process and achieve your goals.
---
COLLEGE IS EXPENSIVE. COSTS INCREASE AN AVERAGE OF 5-8% EACH YEAR.
WHERE WILL THE MONEY COME FROM?

Let's face it. Most families take loans. Student loans have become an epidemic in this country with so many families left with excess debt. Think of the overall negative economic impact. How long will your student have to wait before they can buy a house or even start a family of their own?

We work with many families and introduce them to strategies that they didn't even know existed. We find that traditional financial planning and accounting strategies have left many families unprepared for college. Too often, college funding is the largest expense standing in the way of retirement. Alternatively, we can provide a path for families to coordinate existing financial plans with a mind for financial aid, retirement, and other life goals.


NON-MORTGAGE BALANCES (BILLIONS $)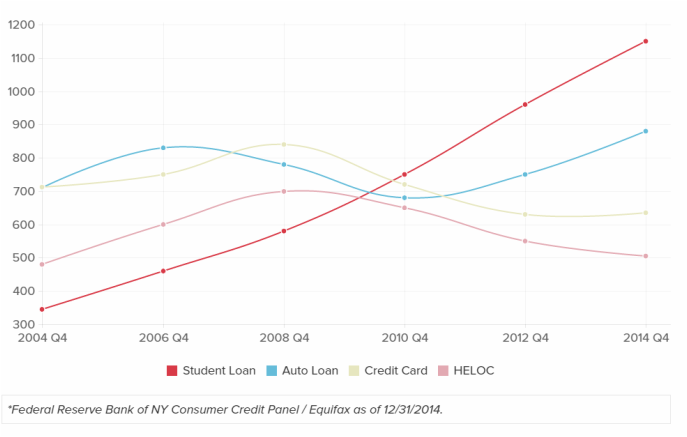 ---
2014 - PREVIOUS 5-YEAR % INCREASE IN TUITION AND FEES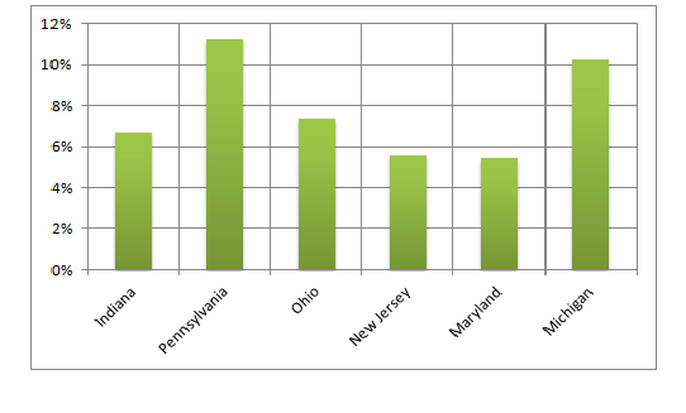 Pennsylvania has the largest increase with in-state tuition and fees for the past 5 years when compared with surrounding states.*


*College Board 2014 Trends in College Pricing (Inflation Adjusted)
---
MISINFORMATION ABOUNDS. ASK ANY COLLEGE IF THEY ARE THE RIGHT ONE. WILL THEY SAY "NO?"
Cut through all the noise and opinions. Start with facts.

RESEARCH-BASED DECISION MAKING
Many colleges, even poorly rated ones, will highlight achievements while downplaying weaknesses. How do you sort out a college that is a fit versus one that is not? We think we have the answer. With over 15 years of research, we can give you a guidepost to rank and review almost every college in the United States. Imagine evaluating colleges based on years of research and data instead of marketing hype. Maybe we can learn to look beyond rankings in a magazine that's published only once a year?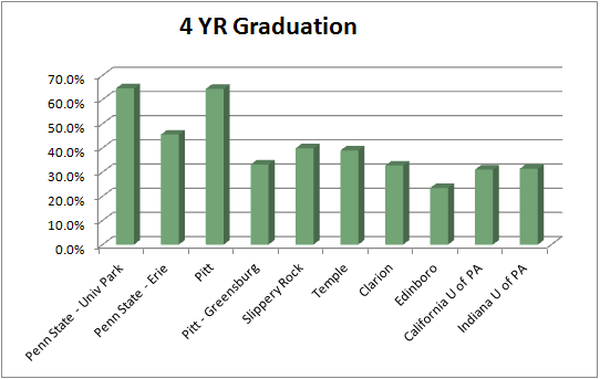 4 Year Graduation Rate
Most students enter college with the intention of graduating in 4 years, they have no idea that it takes the average student at a Public University 6.2 years to graduate. In fact, most universities consider a 6 year graduation "on time".
---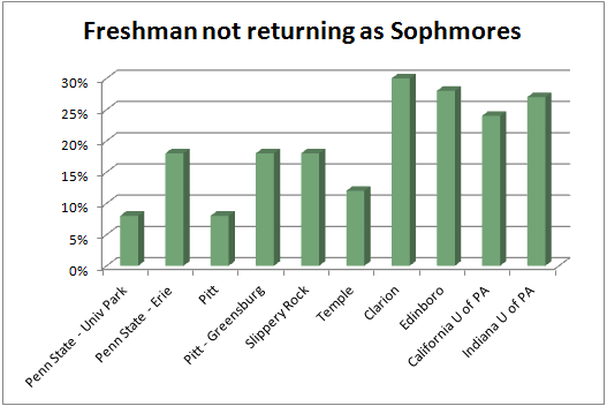 Freshman retention rate
Nearly 1 in 3 first-year students at local colleges won't make it back for sophomore year. The reasons run the gamut from family problems and loneliness to academic struggles and a lack of money. If schools you're considering have a low freshman retention rate, you'll want to ask the admissions office why. Some colleges do a great job of taking care of their freshmen; some don't.
It's a new way of looking at college.
Data is not the final decision maker, but would it not be a great place to start? With the right information could you predict which colleges are an academic fit and will likely admit your student? Could you also project and forecast a financial award letter from a college? With the right tools, anything is possible.



LOST? WHAT IF THERE IS A BETTER WAY?
We figured it out. Let's take it one step at a time.WHAT SHOULD YOU BE DOING RIGHT NOW?
Maybe you are a planner and hope to start early...or did you wait too long and are under a tight deadline? Regardless of what planning stage you are in, we can probably help. We have helped thousands of families plan for college and we are familiar with the usual bumps that can come your way. Let us outline the plan for you.
We have added structure to a planning process that typically keeps many families in a state of confusion. We can help you make sure that you complete the proper financial aid forms and that you do not miss any important deadlines for applications and scholarship awards. Most importantly,
we can outline
a strategy that will allow you to leave enough time for college visits, test prep, and most importantly...life.
---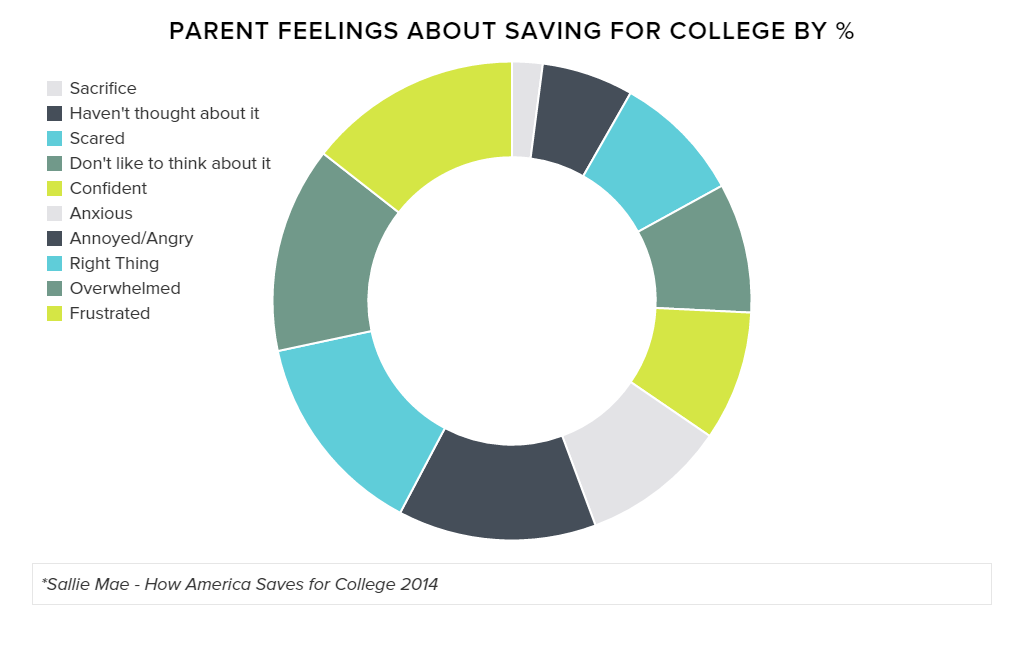 A lot of mixed feelings, but most families feel overwhelmed, frustrated and angry with college savings.*
---
call us today ... 866-244-9971 ... my college advisor, college planning
Take Control of the situation. Start today by letting us help you make a plan!